Data Center Cooling System Maintenance – Turbonomic to the Rescue!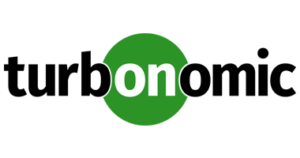 I work in an office building in NYC. We have a data center on-site which has a primary and a backup air conditioner unit. However, the building maintenance team came to us to say they had to do work on the cooling towers that provide water to our AC units, meaning they would have to be powered down for 24 hours. While my company's management pursued renting some portable cooling units for the weekend, logged into Turbonomic…
Here's a little history. My NY Production Cluster has 6 hosts. I wanted to see how many I could power off to reduce the amount of heat in the room while the maintenance is performed. To do this, I created a plan in Turbonomic. I selected DECOMMISSION HOSTS.
Then, I searched for and selected 4 of the 6 hosts in my cluster.
I had a strong suspicion that I could move everything to two hosts and run everything there, with no fault tolerance, for a short period of time. After that, I set the plan scope to the NY Production Cluster itself. This is a common thing to miss. If you don't change it, it uses your GLOBAL ENVIRONMENT as the source and you won't get the results you're looking for.
The last thing I did was to set the Automation Settings to allow PROVISION and not allow SUSPEND. By doing this, Turbonomic would tell me if I would need to provision additional hosts for the cluster, or if I could run on the 2 hosts I wanted to.
Turbonomic came back and said I would need to provision 1 host, bringing my count to 3. It is recommending the 3rd host to give me an N+1 configuration, which is what HA Admission Control is configured for. If I disable admission control, I could get away with running on 2 hosts for 24 hours. My suspicion that I could run on 2 hosts was correct!
We had the maintenance done and with the placement of some additional portable coolers, we were able to run our production workload on 2 hosts with no issues for 24 hours! Thanks Turbonomic! 🙂
Do you use Turbonomic in your office? What types of plans have you run?
Ben Liebowitz, VCP, vExpert
NJ VMUG Leader